Join us for the 6th Annual Paulo Matos Memorial Foundation Golf Tournament. Click here for more information.
---
Paulo Matos Memorial Foundation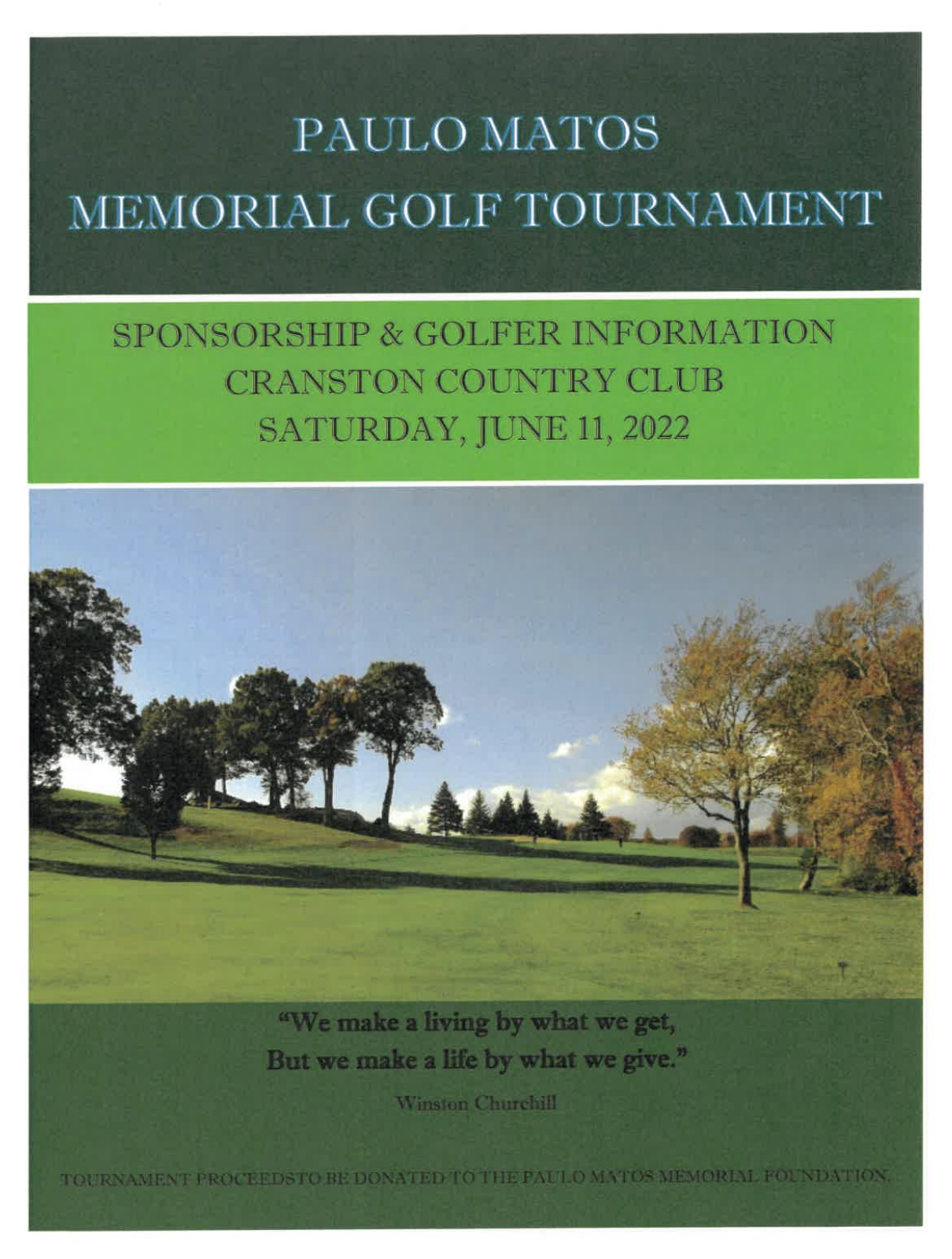 Paulo Matos was a loving husband and father and a dedicated, hard-working and respected employee. On November 12, 2014 the Matos family and AGI Construction, Inc. lost Paulo in a tragic accident . Following his death, AGI started the Paulo Matos Memorial Foundation (501(c) (3) non-profit public charity) to help support Paulo's family and honor his memory. The foundation hopes to continue to raise money for families of construction workers who have been severely or fatality injured due to construction work.
---
AGI in the Community
Giving back and making our communities stronger.
AGI Construction, Inc. and our President Mark Albert came from humble beginnings. Through hard work and determination AGI Construction, Inc. has become what it is today – an industry leader and a success! We at AGI believe that our customers and our community have played an integral party in our company's success and we believe that giving back to the community is essential. You will generally see AGI working on the roads and digging up the streets. What you don't see is AGI's commitment to safety for its employees and the communities we are working in every day.
AGI also believes in giving back to the community by supporting local charities like the Gloria Gemma Breast Cancer Resource Foundation, The Boys and Girls Club, The Paulo Matos Memorial Foundation, A Wish Come True, Rhode Island Special Olympics, the Hasbro Children's Hospital and many others.
If you see AGI in your community and you would like to provide us with feedback on how we are doing - we would love to hear from you. We are constantly striving to be the best and your feedback, positive or negative, helps us to achieve our goals.
---
AGI granted Isaiah's wish!
AGI raised $18,000 in 2021 in support of A Wish Come True and we look forward to sponsoring more Wish Kids and helping make their wishes come true!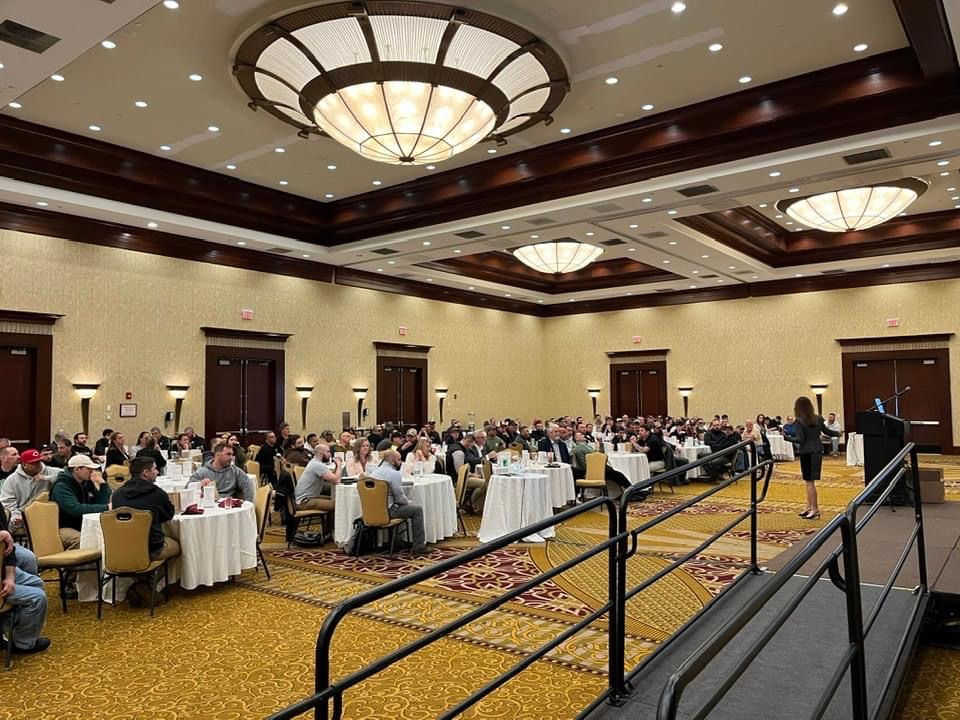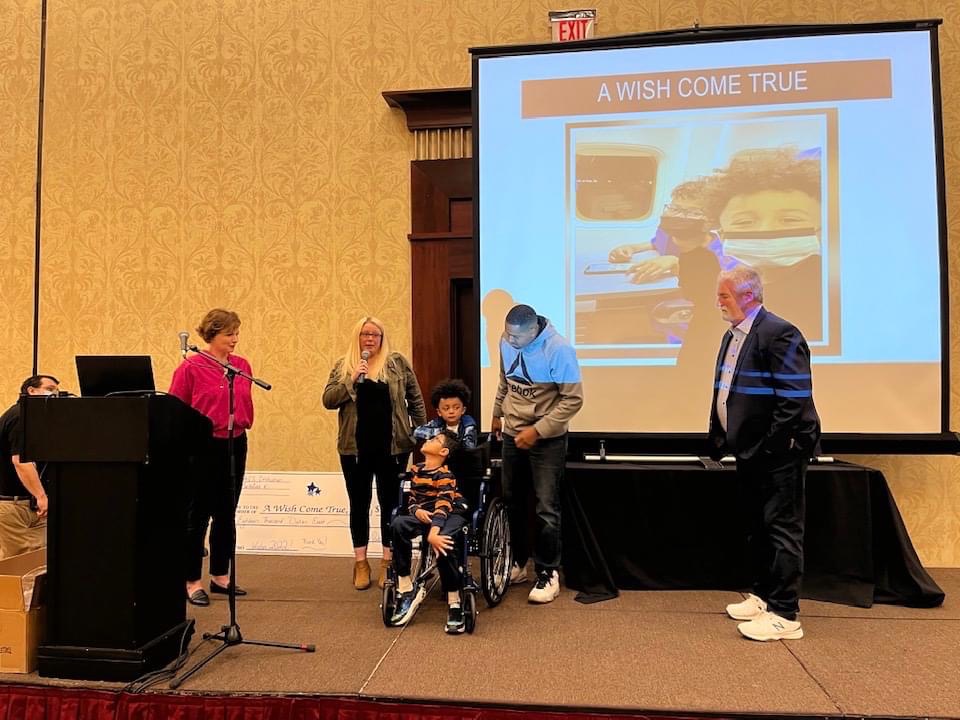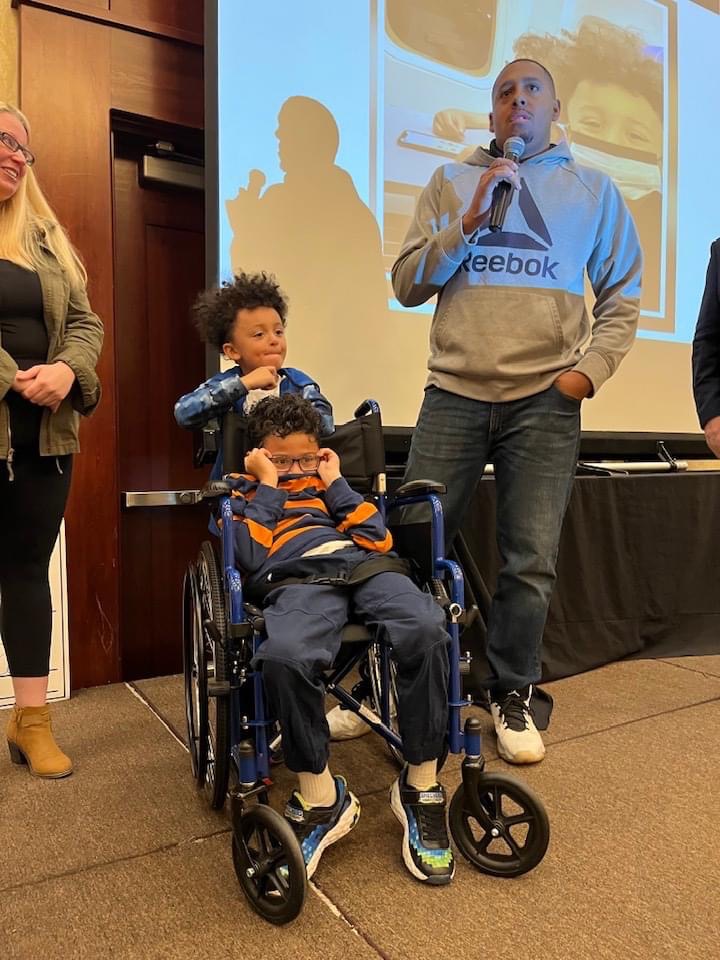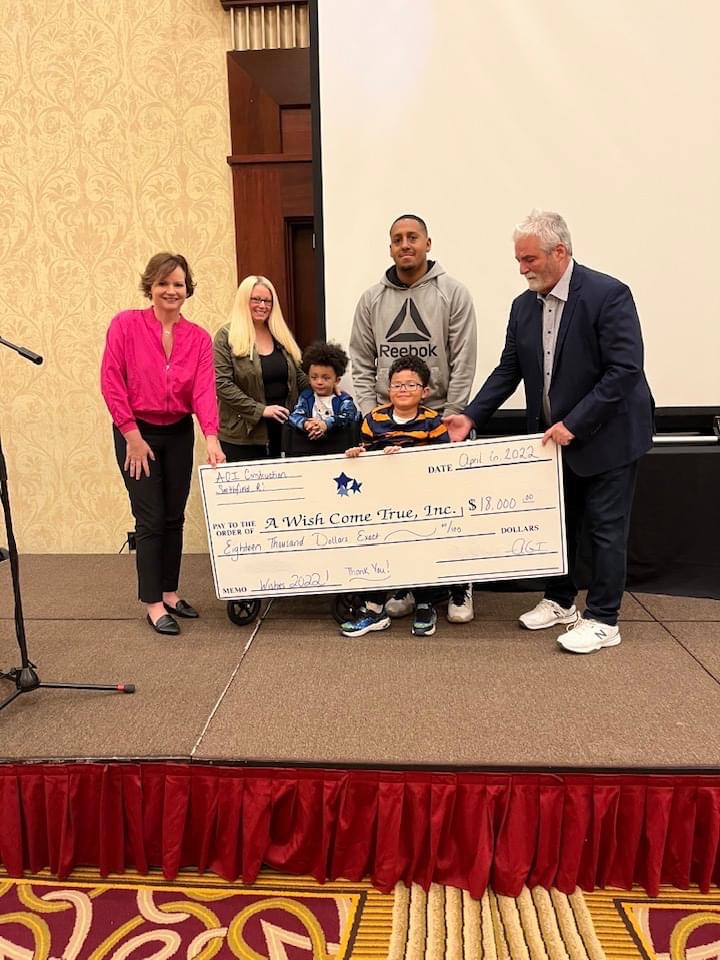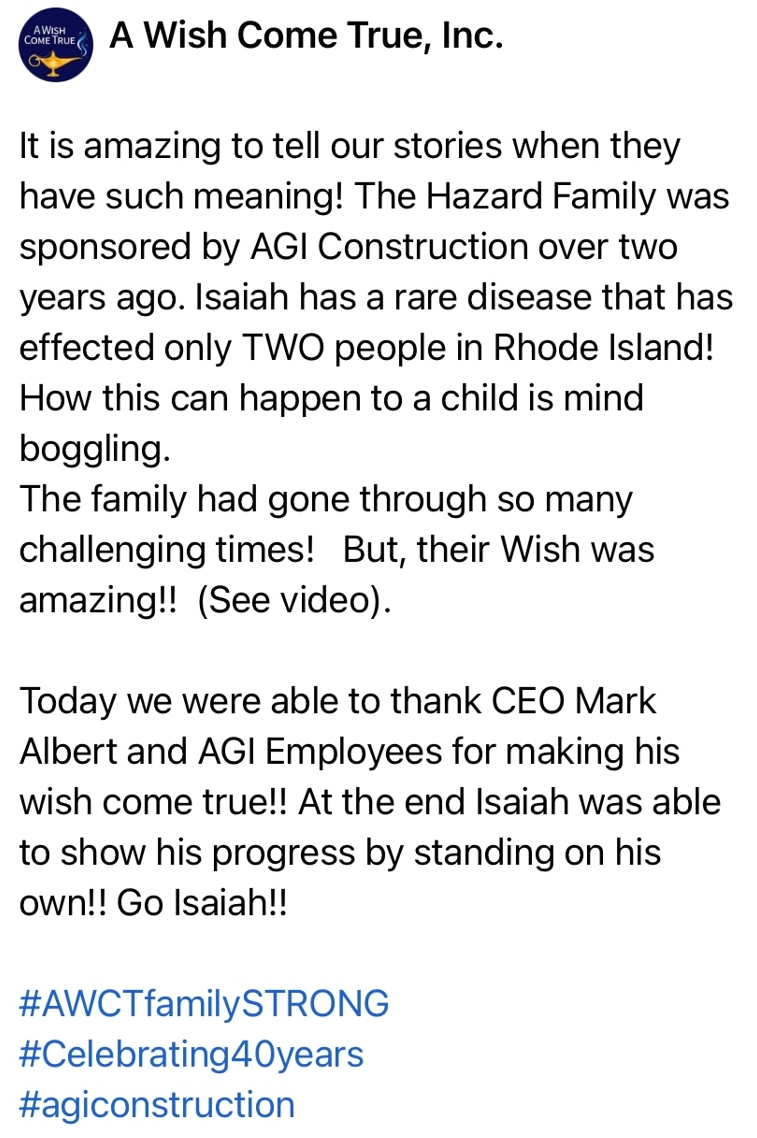 ---

July 31, 2018
Dear A Wish Come True and AGI Construction,
The smile on Mikie's face says it all! Words cannot express how much we are truly thankful for being granted a WISH from A Wish come True and AGI Construction. During every part of our trip we were treated like royalty. From being whisked away in a limo to genie passes at the parks. The inner child of everyone in the family came out again. We sang the song "Hi Ho" from Snow White and the Seven Dwarfs while on the roller coaster ride and went on Thunder Mountain in the rain!
Mikie is a water enthusiast, so Volcano Bay was our first stop. We enjoyed water thrill rides beyond belief and a lazy river that was not so lazy, causing much needed laughter and fun for all. We also enjoyed adventures at Sea World, Aquatica, Animal Kingdom and Universal! Memories were made on a race car track in Kissimmee and on an Air Boat Tour ride off of Boggy Creek where we saw alligators swimming right next to us. We definitely packed in the action.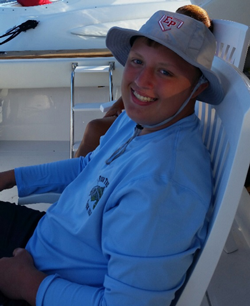 Our stay at Give Kids the World Village was the icing on the cake. What an amazing place and experience. It was a welcomed home away from home after a day at the parks. Kelcie and Mikie enjoyed teen nights playing archery tag and mini golf. They even had ice cream for breakfast!
We are truly grateful and honored to have been given this experience. Nothing cures a year of hardship and worry like good old fashion family time filled with laughter and excitement. Thank you for everything you have done for us, it will never be forgotten.
With Love,
The Popolillo Family
Deb, Mike, Kelcie and Mikie
OUR COMPANY
Quick Contact